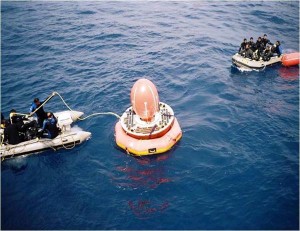 Indian Space Research Organization (VSSC) carried out a Satellite Recovery Experiment in 2007 to recover the Payload after its completion of mission in space.
Raksha developed the total floatation systems required for recovery in sea, that is the main float on the Payload, the ground floatation system viz. the toroidal float and the auxiliary float.
Raksha also developed the "Recovery Net" used for picking up the recovered Payload from water on to the main Handling equipment of the payload to be further transported to the base.
View Appreciation  from "Aerial Delivery R&D Establishment" and "Vikaram Sarabhai Space Center"